Looking to work with ATI-Mirage?
We work with the best trainers, facilitators and consultants for deliver the best training and business solutions for our clients.
Learning and development is our 'thing'. To empower organisations and enrich lives…well, it's what gets us up out of bed every morning!  
We are looking for IT and PD:
Facilitators

Trainers

Consultants

Coaches
to join our team of contractors in making a positive difference for our clients.
You are a learning and development professional who:
Is a proven team player
Values professionalism and doing the right thing
Owns a sense of confidence and fun
Is adaptable, enthusiastic, and committed
Can walk the talk with industry experience
Rocks a training room (engages and bring out the best of self and others with your innovative delivery style)
Helps participants translate meaningful content into practical, do-able actions in the workplace
Takes a client centric approach
Demonstrates excellent communication skills
Can delivery virtually (and use different technology for engagement purposes)
Can work with a wide range of people to bring about positive results.
To work with us you will also need:
TAE40110/TAE40116 Certificate IV training & assessment
The skills, experience, and accreditation(s) to coach individuals and teams
Ability to undertake some travel within Perth Metro & Regional WA
A minimum of 3 years experience as a professional facilitator/trainer/consultant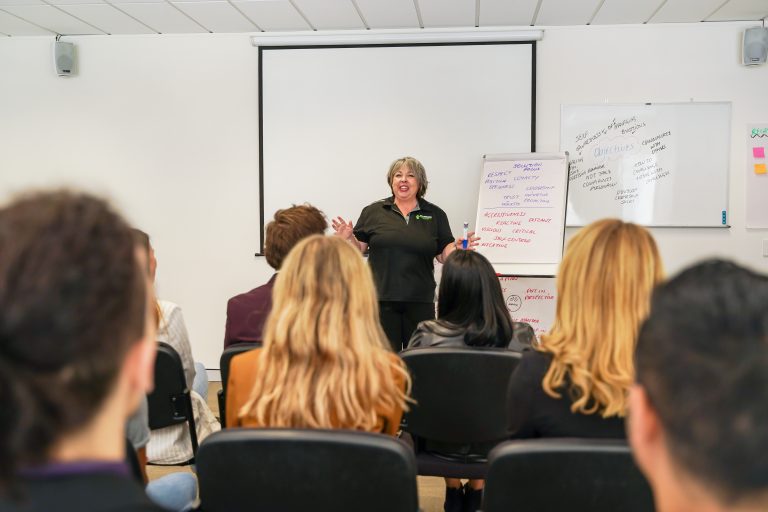 Professional Development Facilitator/Consultant
Accredited Training Facilitator
If you are interested in a contract facilitator and consultant position with ATI-Mirage, please send a copy of your resume to hello@ati-mirage.com.au or call us on (08) 9218 9059.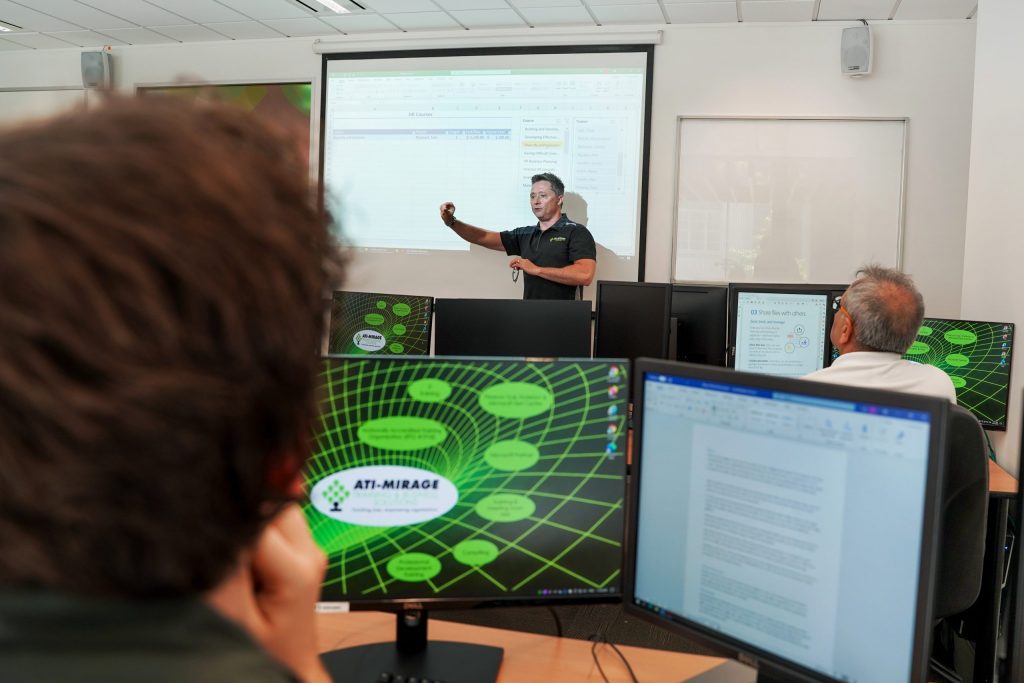 MS Office Desktop Applications – to advanced level
Microsoft Project – to advanced level
SharePoint – end user & site administrator
Adobe Acrobat Professional, PhotoShop, InDesign – to advanced level
Mobile Technology, iPad, tablets etc
ATI-Mirage provides specialised consultant services to its clients in customised desktop application development; from templates and macros, through database development to programming. 
If you are interested in working for us in this field, please contact us on (08) 9218 9059 or send a copy of your resume to hello@ati-mirage.com.au.