We are ready for you.
COVID Safety Measures at ATI-Mirage
In these uncertain times, ATI-Mirage remains open for business and prepared to accommodate and modify our practices as necessary for the health and safety of all.
If you are coming to us:
All visitors are required to check-in using the SafeWA or ServiceWA apps or the paper register.
All members of our team, including trainers and support staff, are fully vaccinated. Proof of being fully vaccinated against COVID-19 or having an approved medical exemption is required for all course participants.
Temperature checks are done on arrival.
Masks are required.
If anyone displays any signs or symptoms of illness on arrival they will be asked to go home until they feel well, with a free transfer to a later date.
High alcohol content hand sanitisers are available in all training rooms and throughout our training centre.
We are conducting additional sanitisation of keyboards, mice, tables and all common surfaces with alcohol-based sprays.
We have provided signage to promote effective handwashing and other COVID-19 safe practices.
All food is served in individually wrapped portions.
Filters in the building air conditioning are the highest standard available, with daily purges of the air within the building to allow more natural air into our training centre.
We can also offer you virtual training
As well as these face to face safety measures, our Perth-based team of friendly, highly skilled trainers, coaches and facilitators are bringing training to you online at your computer – live and interactive!
If we are coming to you:
All our trainers/facilitators are fully vaccinated.
Our trainers/facilitators have been brought up to date on the latest Government guidelines to ensure the safety of everyone at your site, and they will adhere to all your recommended hygiene and distancing requirements.
We welcome your guidance on any other requirements you may have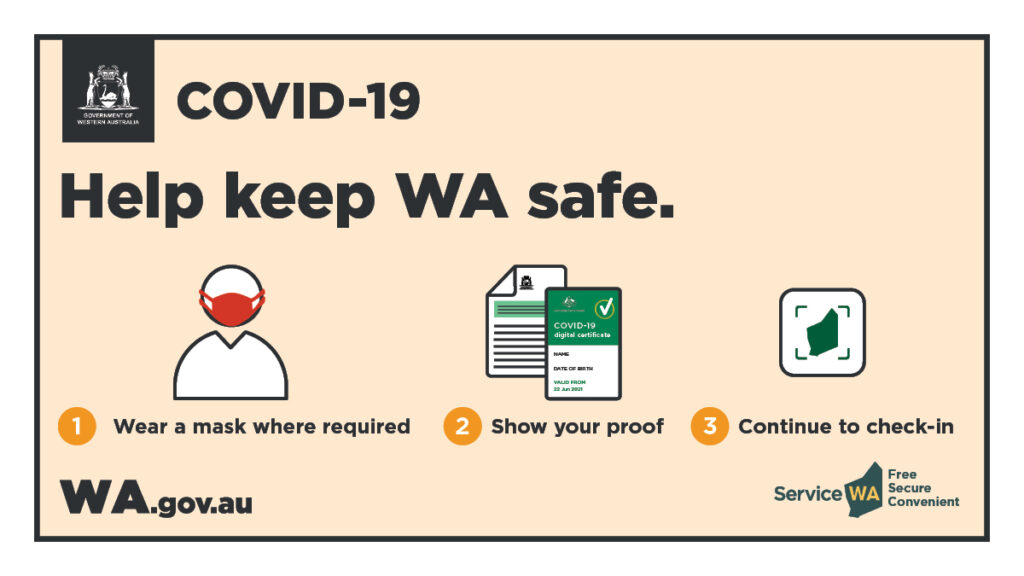 Please call one of our friendly team on 9218 9059 or email hello@ati-mirage.com.au if you have any questions or need further information.