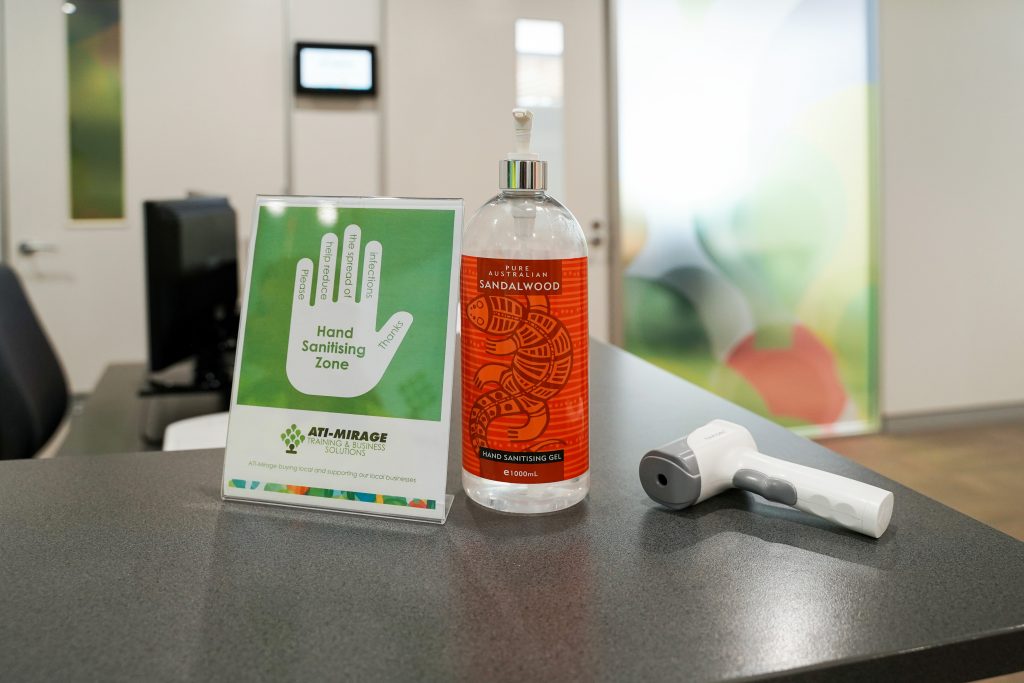 ATI-Mirage: COVID-19 Update

Precautions and alternative options
The team at ATI-Mirage are here to serve and help you during this diffcult and uncertain time.
Rest assured, we are open for business, with both in-person classes at our CBD training centre as well as our virtual classes. Classes at our training centre are moving forward because we have implemented careful protocols aligned with directives from the Health Department.
For participants attending a scheduled program at our training centre:
The following changes have been made to protect all participants and users of our facilities:
As well as our normal sign-in process, all visitors are required to check-in using the SafeWA app or their paper register
High alcohol content hand sanitisers are available in all training rooms and throughout our training centre
We are conducting additional sanitisation of keyboards, mice, tables and all common surfaces with alcohol-based sprays
We have provided signage to promote effective handwashing and other COVID-19 safe practices. 
And if participants are unwell on the day they are booked to attend a scheduled training course, or begin to feel unwell during the day, we are happy to offer a free transfer to a later date
For clients hosting training programs on their own premises:

Our trainers have been brought up to date on the latest Government's approved screening questions to ensure the safety of everyone on your site, and they will adhere to all your recommended hygiene and distancing requirements.
We are eliminating any barriers to the delivery of our training programs and are committed to providing facilitator led, interactive and effective training solutions for you and your teams.
As well as these face to face safety measures, our Perth-based team of friendly, highly skilled trainers, coaches and facilitators are bringing training to you online at your computer – live and interactive!
Please call one of our friendly team on 9218 9059 or email hello@ati-mirage.com.au if you have any questions or need further information.