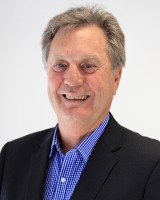 John's passion is creating a great client experience with a quality product.  John initiates the forward strategy and planning of the business while providing overview and support for Client Solutions and Client Services.
John has been a successful business owner for over 30 years in the IT and training and development industries.  John enjoys meeting and interacting with clients and guests every day.
"I like everyone to leave better for the ATIM experience than when they first arrived."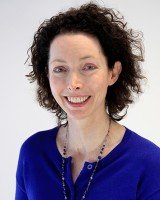 Client Services and Business Manager
Stephanie is passionate about people making a meaningful difference to their lives and their work.  With a focus on client engagement, services and business projects, Stephanie's strong organisational skills and passion for community spirit brings the heart of the ATI-Mirage team together.
Stephanie has been a customer centred business owner for over 20 years (Wellness industry and then Business & Training Solutions) and manages the Client Services team.  Altogether the team make great things happen for clients and guests.
"Alignment of people and processes is the heart of what we do to serve our clients and grow"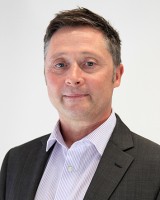 Client Solutions | Lead Consultant IT
Cert. IV in TAE, Grad. Dip. Ed. Higher National Diploma (HND) in computers, and a Professional Certificate in Management Studies.
Billy oversees our IT strategy and solutions, including coordinating the best Associate Consultants to fit your needs.
Billy understands the rapid pace of the evolution in IT and importance of keeping organisations, teams and staff, knowledgeable and skilled.   As a highly experienced IT trainer and consultant, Billy creates and delivers a wide range of IT courses in a practical and engaging manner, as well as overseeing the IT contractors, and IT business strategy.   Billy is passionate about building confidence through IT competence.
 "Every day is an opportunity to learn something new, we never stop learning and growing"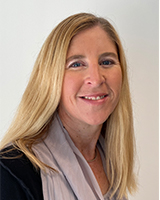 Client Solutions | Lead Consultant PD and Wellness
B Business (Finance & Business Management), Cert IV Financial Services, CERT IV TAE, DiSC Profile accredited.

Jo leads our talented team of PD/Wellness training consultants and manages the PD and Wellness strategy and training solutions. She is an accomplished facilitator and trainer who combines her extensive business experience with the latest training techniques to develop dynamic training workshops that deliver substantial results. Jo draws on her broad ranging skills from 25 years of experience in the finance sector, consulting, not for profit sector and small business to make training focused, practical and relevant to every participant.
"I like to challenge thinking, promote self-reflection and pass on new knowledge to assist each participant to the be the best version of themselves."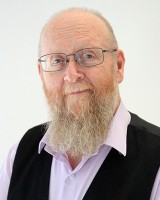 Client Solutions | Senior Consultant IT
BA Psychology, MOUS (Microsoft Office User Specialist) MCT (Microsoft Certified Trainer)
Bill is a proven expert trainer, coach and course designer. Bill provides specialised programs for clients and has delivered 1,000's of courses over a 20-year period to both private and public sectors.   Our clients and guests appreciate how Bill puts them at ease while helping them build the confidence, knowledge and skills they need to make their work easier with IT.
"IT tells a story.  Knowing how to work with IT confidently, can tell a great success story."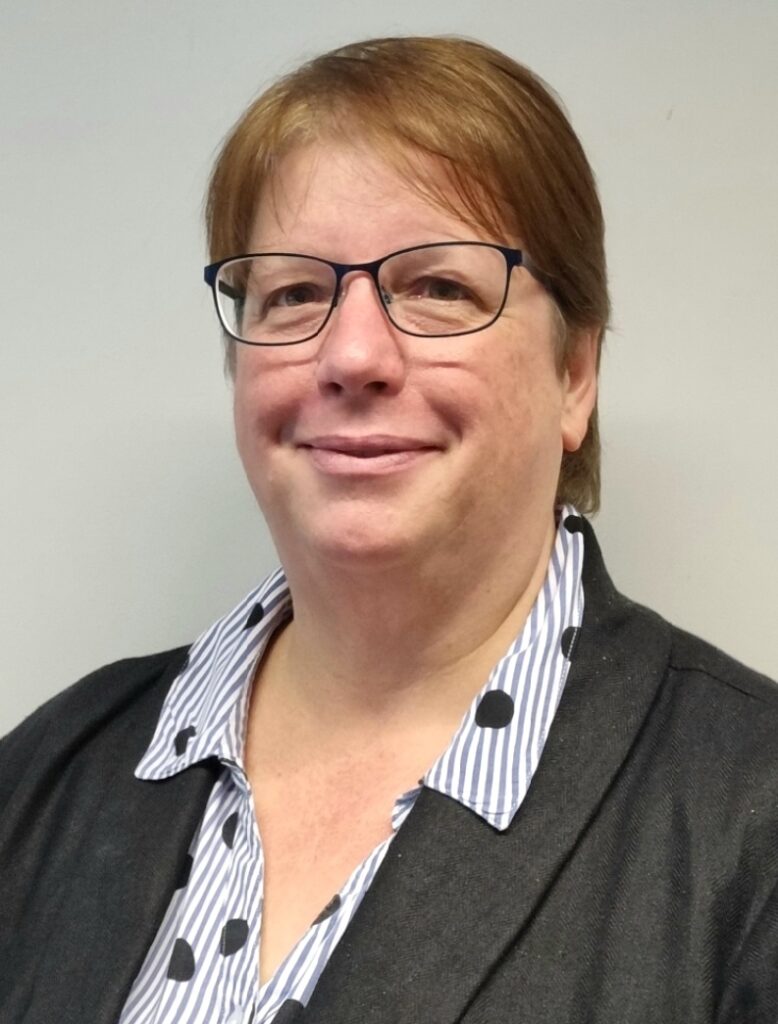 Client Solutions | Senior Consultant IT
Certificate IV in Training and Assessment TAE40110, Diploma of Project Management, Microsoft Office Specialist Master 2013
Julie is an accomplished, in-demand facilitator with over 20 years depth and breadth of  experience in business analystics, elearning development and technical writing. These skills, combined with her extensive Microsoft apps knowledge and experience, allow her to empower her participants to embrace technology with confidence. Julie assists people to use technology as a gateway to productivity.  
"I love to see people realise that they can be confident and productive with their technology tools."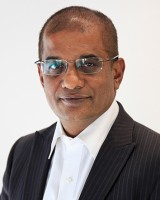 Client Solutions | Relationship Manager
Antonio is committed to finding the right solution for the results our clients need.  A strong advocate of understanding our client's business priorities and needs, Antonio cares deeply about making sure our clients receive value on their investment and believes given the right opportunity, everyone can learn and grow.  To achieve this Antonio works closely with clients, trainers and consultants to deliver the best results.
Antonio has over 20 years' experience in business development and sales expanding nationally and in the Asia Pacific region with thousands of happy clients.
"If my clients are happy, I'm happy'.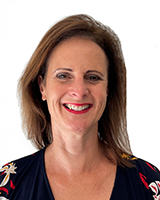 Client Solutions | Relationship Manager
Susanne has a natural interest in helping her clients succeed. By building collaborative and supportive partnerships, Susanne helps clients get the best out of their people with tools to progress careers and organisations. Our clients appreciate Susanne's ability to help them clarify their strategic, operational and people goals by creating solutions that are practical, engaging and able to be applied in the workplace.
Susanne's experience and expertise in stakeholder engagement, customer service, change and organisational development brings a unique perspective to client conversations. By listening and understanding our clients needs, Susanne helps guide them towards their potential.
"When clients grow, we all grow"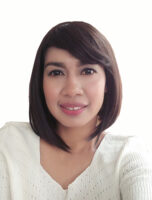 Client Solutions | Relationship Manager – Indonesia
BA (Education)
Lina is our first point of contact for our Indonesian-based clients, and she is dedicated in providing best customer care for her clients. As she has completed a BA in education, she is passionate in finding the right training solution for her clients across a range of industries and sectors.
Lina is fluent in both Indonesian and English, therefore she is responsible in providing translation services during the training for our Indonesian clients. She is highly motivated, organised and passionate about training and professional development.
"I believe customer care and building relationship is the key to success"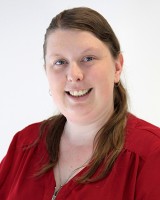 Client Services | Bookings Specialist
Cert. III Business Administration
Crystal is your 'go to' bookings specialist and manages our public schedule, including co-ordinating Trainers/Facilitators, and booking rooms, catering and equipment.  Crystal is dedicated to make your bookings as smooth a process as possible and helps you to prepare your participants for a successful training.   Crystal gets your questions answered in the shortest possible time frame via phone, email or live webchat.
"I enjoy being the 'make it happen guru' for our clients and guests."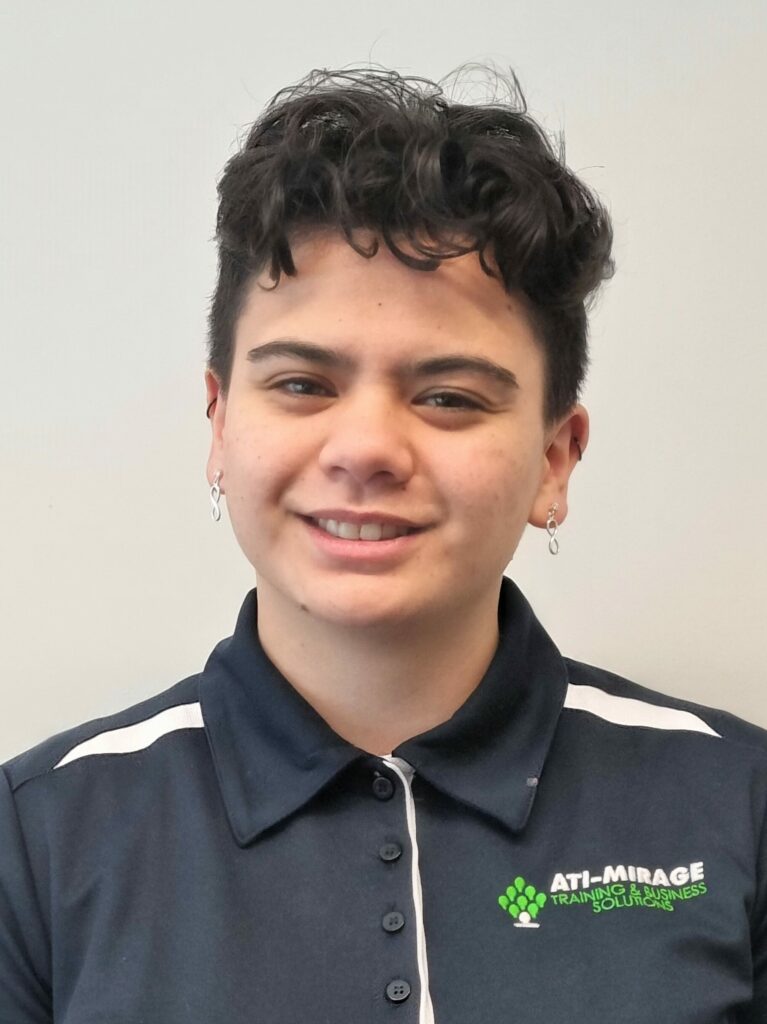 Client Services | Event Support Specialist
Cert. III Business Administration (in progress)
Coming from a creative entertainment background, Rena values the importance of communication and teamwork to produce great outcomes for our clients.
Rena is responsible for organising training materials and resources as well as managing the post course follow up like sending certificates, course evaluation reports and more. Rena looks after reception and our green room to ensure every visitor to our training centre has an enjoyable experience. She is also an authorised exam proctor making certain everything runs seamlessly on exam days.
"How beautiful a day can be when kindness touches it!"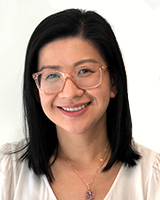 Client Services | Client Engagement Specialist

BA (Mass Communications)
Yessy is passionate about learning and growth. With over 10 years' experience in media and advertising, and with her strong organisational & event planning skills, she brings innovative ways to communicate with clients. Providing accurate and engaging content through e-newsletter and other social media platforms keeps our clients up to date and informed.
Yessy is customer-centric, she is passionate about helping clients and guests by being organised and proactive. Yessy also works closely with the Client Solutions Team making sure they get the support they need to create great outcomes for our clients.
"Never stop learning, growth is important in every aspect of life."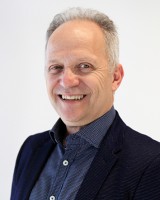 Cert IV Assessment and Workplace Training. Member AITD
Roger's planning and implementation skills are put to work in ATI-Mirage operations and growth strategies, including the national accreditation programs and associations. Roger makes sure hardware, software and premises are all in working order and ready for our clients, guests and facilitators.
Roger was a previous partner of ATI-Mirage from 2003 to 2022 and now works as a consultant to the company. Roger has over 30 years' experience in the Australian IT industry including software development, hardware distribution, vertical market product development and training as well as Asia/Pacific sales management.
"I'm a big fan of Humalogy – The blending of humanity and technology to optimize potential"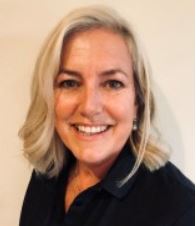 Paula is passionate about education, training and leadership and the impact it provides to organisations and the business community. In addition to working with ATI-Mirage, she is also a Director of Paula Rogers Consulting. Paula brings a unique insight to our client experience having worked in a variety of high-level roles in WA including CEDA State Director. Her focus at ATI-Mirage will be to engage with the business community on training requirements, raise the profile of ATI-Mirage and deliver unique communications solutions for the organisation.
Paula is a strategically- driven, outcomes-based leader and well known in the Perth and WA business community. She is an advocate for Perth and enjoys helping organisations develop, refine and enhance their strategy and vision.
"I believe at this time training and education of employees and teams has never been more important. In previous roles, we recruited ATI-Mirage to deliver training and PD for staff and teams. I want to increase their profile within the WA business community because of the outstanding programs they deliver. This will work to make our community more productive and better equipped for the challenges ahead"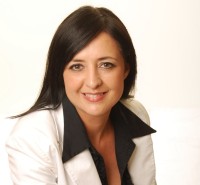 Learning & Development Consultant - Associate
BA (Industrial Psych), HE Diploma, Cert IV TAE, Dip Business Management
Alicia has 19 years of leadership and business experience and consulted to corporate companies and SME businesses in South Africa, the UK and Australia. She designs and facilitates business and management programs for individuals, teams and corporate companies, and has set up and run businesses on two continents.
Alicia specialises in productivity, recruitment and team effectiveness. She has a reputation for quickly producing results and inspiring people to take brave action. Her varied life experience and business acumen offers clients an attractive mix of mindset, business savvy and personal development. Alicia is a twice-published co-author and has shared her passion to make the world a braver place in various media and on radio.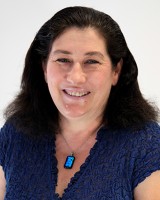 Learning & Development Consultant - Associate
Cert IV AWT, Dip. Business, Dip. Professional Coaching, LSI Practitioner, TMS, Belbin, Disc accredited,
SEIP (Social and Emotional Intelligence Profile) accredited.
Charlene has 12 years experience in people management as well as approx 10 years experience in training and organisational development. Charlene has a wealth of experience in learning and development, having started in this field as a training consultant and having developed and delivered a wide range of training from legislation, to sales and service, to leadership and behavioural change programs.
Charlene then moved into Human Resources and more specifically Organisational Development specialising in Leadership Development. Now working as a consultant, Charlene continues to work with leaders and team members in the areas that have always been her passion.  These areas include leadership, team, and personal development especially through the use of psychometric tools.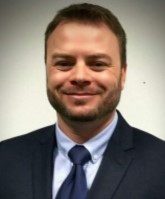 Learning & Development Consultant - Associate
Grad Cert Business (Project Management), Adv.Dip. Project Management, Cert. IV TAE, MAIM, MAIPM, MPMI, VP PMI WA
David has led an impressive career as a leader, project manager and consultant. David's 18 years of leadership and management experience has seen him develop and lead large complex projects and operational teams. David started his career in the Royal Australian Navy and has since then gained broad experience in industry, working across the Maritime, Tourism, Health, Education, Mining and Resources, Defence, local State and Federal Government sectors to list a few.
Now a passionate, engaging and experienced facilitator, David has a contagious energy with the ability to motivate people and support client organisations. Key areas of content expertise include: project management, leadership, team development, quality management, risk management, communication, operations management, business process improvement and change management.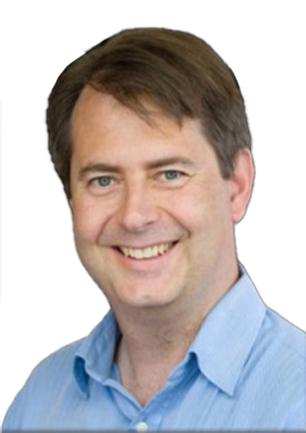 Learning & Development Consultant - Associate
Microsoft Certified Office Master Specialist, B.Sc. (Hons), Honour's degree in Applied Mathematics
John has 20 years of experience using Microsoft Excel & Access in a range of quantitative finance positions in the Banking and Finance industry, including stockbroking, banking & commodities. He also has extensive experience in training and consulting in Microsoft Excel & Access at all levels from Introduction to Advanced.
John is an experienced trainer in Microsoft Power BI – Data Analysis and Reporting, delivering courses to the resources sector and government. With over 5 years working experience in Microsoft Office Training and Consulting.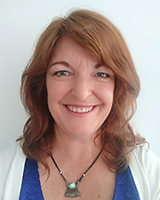 Learning & Development Consultant - Associate
Bachelor of Arts (Business Psychology and Education), Certificate IV in Assessment and Workplace Training.
Karyn's passion for courageous leadership and empowering teams and individuals to perform at their best has led her life-long journey in education, training, and ongoing development. She has practical skills in identifying training needs coupled with deep theoretical knowledge that underpins her ability to design effective development strategies for individuals, teams, and organisations. Her ability to deliver targeted training and coaching services with compassion, connection and clarity ensures success for her clients.
With substantial experience in the WA public sector – TAFE, Education, and Health – Karyn is skilled in supporting organisations and individuals to understand the expectations and constraints of Government and optimise opportunities within the sector to deliver excellence for WA government organisations and the WA community. This coupled with a deep knowledge of staff motivation, performance development, and team building processes enhanced by her long-standing regular mindfulness practices ensures her ability to deliver significant value to her clients.
"I believe being able to deliver excellence at work enhances life for the individual and for the organisation. Sometimes we need a little guidance on how to deliver that excellence effectively."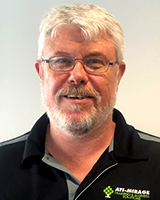 Learning & Development Consultant - Associate
Bachelor of Engineering (Electrical), Bachelor of Science  (Computer Science)  
Steve began his working life as an officer in the Royal Australian Navy where he learned much about management and leadership, and started his career in the technical areas of software development and server administration. On leaving the Navy, he joined an ACT based training company where he managed the Technical Training and Software Development Division. Following this, he started and ran his own Technical Training and Software Development company based out of the ACT, which created bespoke software and training solutions for Federal and Local Government clients.
On returning home to Perth, he continued to provide training services and complete software development projects as a consultant for clients including IBM and Drake International. His focus is now on programming and data driven intelligence training and consulting. Most recently this includes Microsoft's Power BI platform, and creating and facilitating our own comprehensive and highly successful Power BI training offerings. Steve offers a wealth of knowledge and expertise and is passionate about helping people to work smarter and reach their goals sooner.